Welcome To Tesolife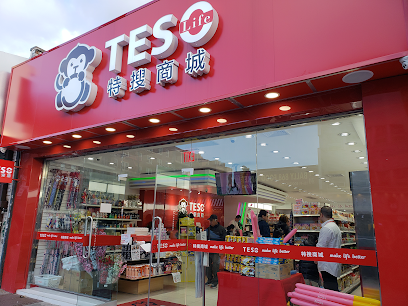 Teso Life is a Japanese fashion casual life product department store. Founded in May 2017, the company is headquartered in Queens, New York. Teso Life collaborates with a number of well-known Japanese suppliers and developers to provide high quality, diverse, convenient products and efficient services to its customers. Committing to providing global consumers with truly "high-quality, creative, low-cost" products, Teso Life strives to lead in fashion, leisure, and consumer frontier market with its "Affordable Premium Product" style.
Happy customer says
This place is like what Banzai used to be, in its glory days when it was located in Flushing Mall. A good selection of Japanese products are available here, ranging from makeup and skincare to kitchen supplies to snacks to stationary to plush animals.
And everything is priced acceptably - it's like an upscale dollar store. I bought a pair of kitchen shears, a scrubber, and a utensil holder for under $8. Pretty sweet! I will say that I do wish they had a premium selection alongside the cheaper stuff, as I wouldn't mind spending a little more money on a higher quality knife for example, but I guess that's not the niche they're aiming to fill.
Of note is their selection of ready-to-eat or near ready-to-eat foods in the refrigerators. They've got desserts like mille crepe cakes, and particularly of note, ramen noodles. It's always been easy to get your hands on noodles in Flushing, but not ramen noodles.
Also, they're open pretty late! I've always felt that stores around downtown Flushing, and really NYC at large, closed too early and thus didn't take advantage of nighttime business. I was in there at around 11pm and they were still fully open for business. Not sure what their hours are, but that's pretty impressive.
Oh, and to seal the deal, there's no credit card minimum. Rejoice! Basically, there's no reason not to visit and take a look around. I'll be impressed if you manage to walk out empty-handed.
- Lily J. - Sunnyside, NY
I love Japanese snacks and stationary! But to say the least- they're very rarely found so concentrated in a single store that's not in the vicinity of a well established "Japanese" neighborhood. I'm glad a Teso opened up in flushing :). This place has a variety of snacks that seemingly cover the entire store. The inside is very clean and well kept; objects are where they're supposed to be. In addition, they always have sales that rotate every week! I was here a week ago and they had hatomugi rice water (a toner of sorts for your face), and face wash on sale, this week, they had cotton wipes and sun screen on sale. The prices here aren't necessarily bad... they're sometimes cheaper than what you would be able to find on amazon.
Teso also offers a point system where each dollar spent equates to one point, and when you collect 100 points, you get a $5 coupon off your purchase. It is free to join the point system, and probably takes like 45 seconds to register as the cashier will only ask for your phone number and last name before registering you into their membership system.
The employees are pretty nice to. I really appreciate it when store employees occasionally ask if you need help-- rather than stalking you like a hawk. Teso employees are well informed on the uses of each product, and if you're unsure of what a certain product is, don't be afraid to ask them for help!
Serena W. - Queens, Queens, NY
A Japanese supermarket or store right in the center of Flushing. Awesome!!! They sell everything straight from Japan. The items may be a bit expensive compared from buying them from other places. But it is soo cool the fact that you are getting stuff straight from Japan!
I will definitely come back more frequently to this place as it has soo much cool stuff and everyday Japanese items that I could integrate into my life : )
Victor H. Bayside, Queens, NY